A NEW BOOK BY ISHANAE' POLLARD
Exploring Aided Dysfunctions within the Black Community
The Problems With US is so much more than a book that outlines problems that African Americans/ Blacks continuously face and deal with in America. This book was written along the lines of a "self-help" narrative to facilitate reflection, while giving the ability to write and express your thoughts, concerns, ideas, and questions about what was written. 
The intention of creating The Problems With US was to focus on the conditions, issues, and dysfunctions within the Black Community, that continue to be the driven force of African Americans'/Blacks' behaviors and actions towards one another and self. It is an opportunity to review how some of our own personal choices, beliefs, ways of living, and mindsets contribute to our conditions as well as past and present external forces or influences.
The Problems With US seeks to spark healthy dialogues about changing negative narratives and connotations for African Americans that WE often continue to breathe life to.
"WE are NOT a problem…WE're just dealing with a few."
~Ishanae' Pollard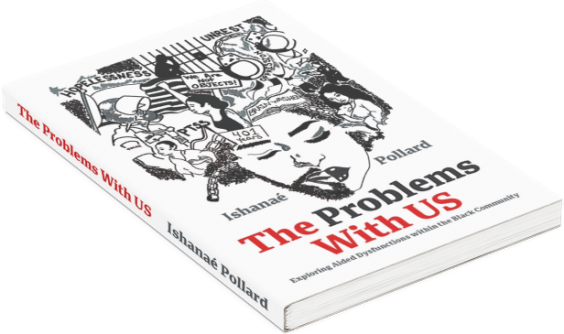 Get updates and special offers. Subscribe now!